Embrace Diversity and Veterans
Increase Diversity Programs for peer education, gender education, bystander intervention programs, & other workshops
| 2014-15 | 2015-16 | 2016-17 |  2017-18 | 2018-19 |
| --- | --- | --- | --- | --- |
| | | | |   |
Progress and Accomplishments
Diversity Initiatives & Resource Centers Fall 2016 Staff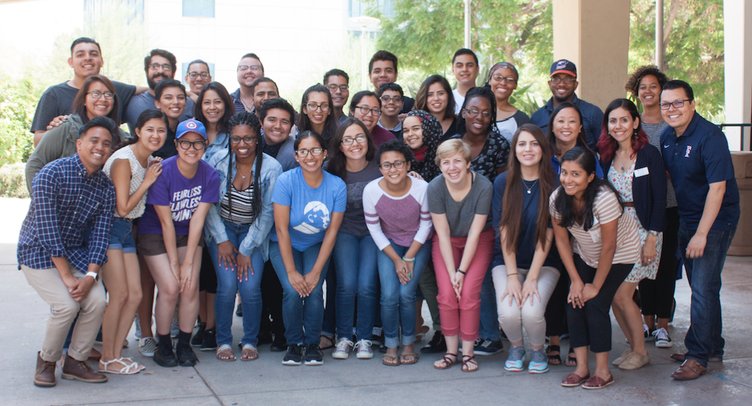 Student Life and Leadership Fall 2016 Discoverfest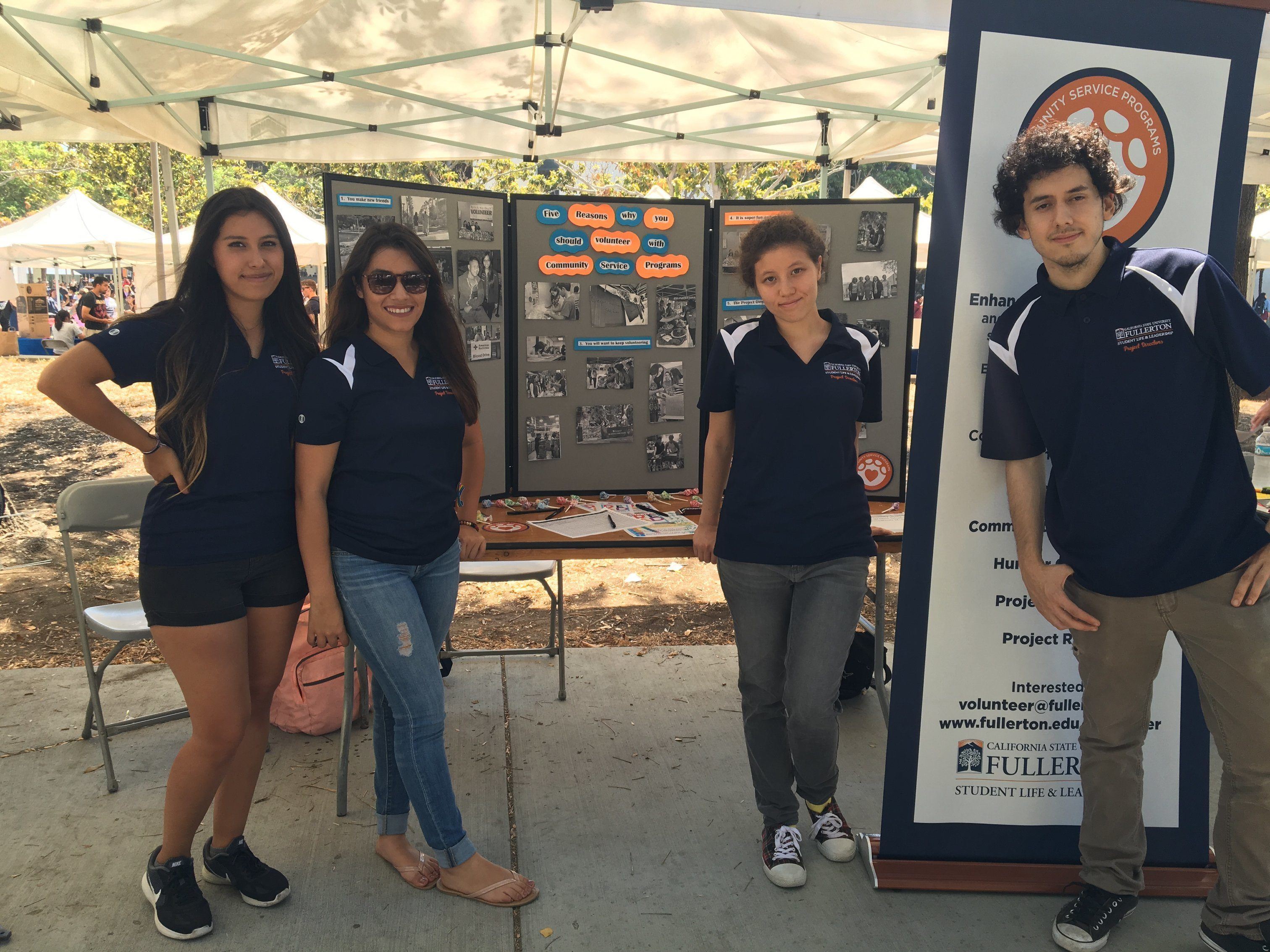 Fraternity & Sorority Life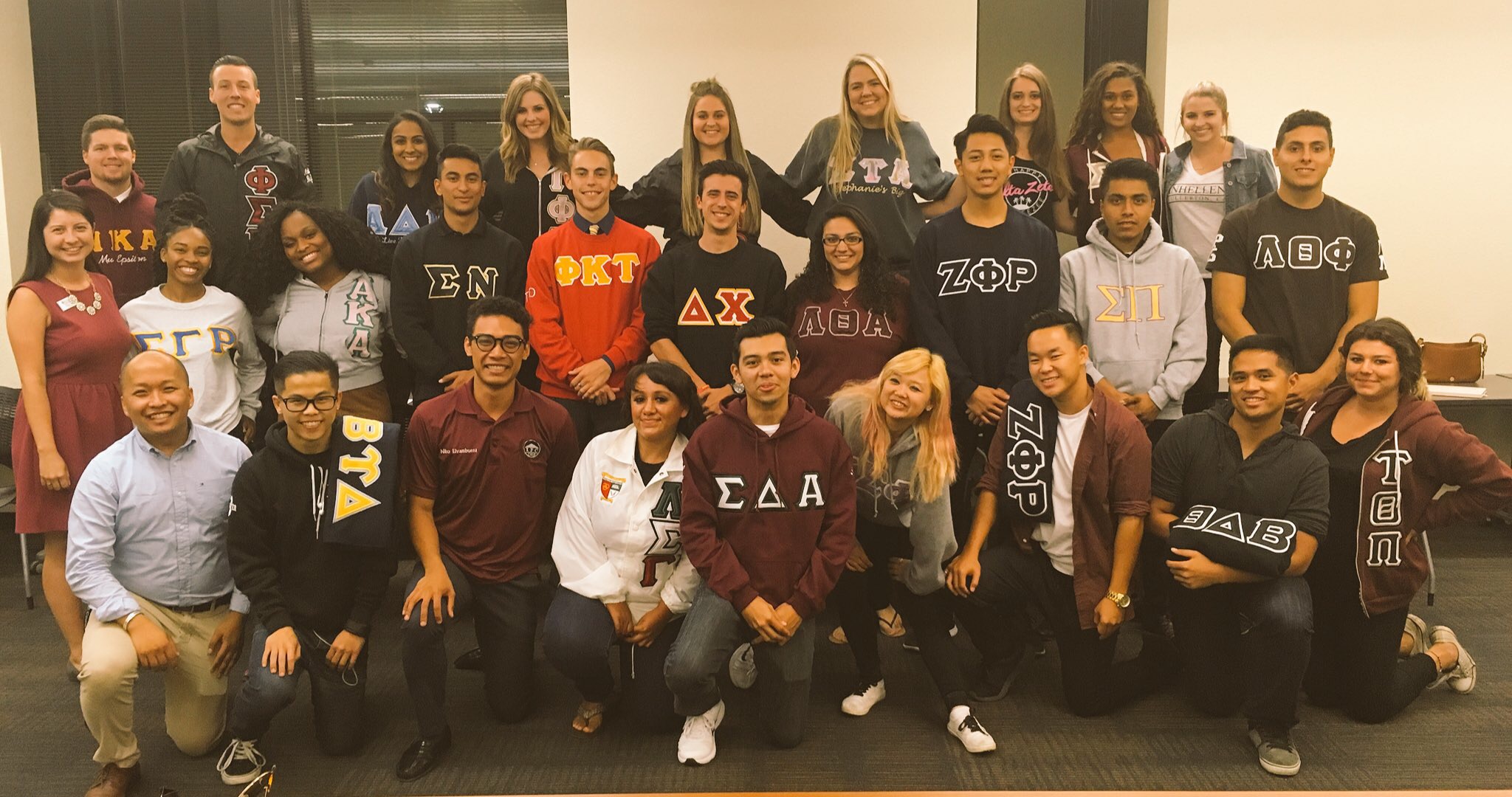 President's Summer Retreat 2016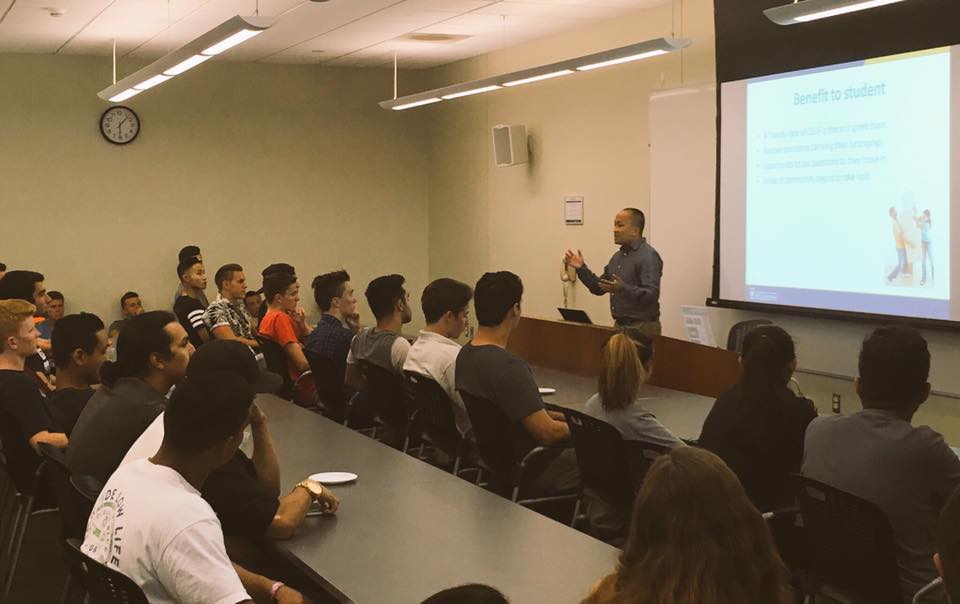 2017-2018 Plan for the Year Report
Description:

Diversity Initiatives & Resource Centers

Plan
Facilities
Staff
Budget Allocation
Expenses
Balance

• Staff Support: Continue to support student salaries (undergraduate and graduate students) for the 5 resource centers (TDRC, CRC, AARC, APARC and LGBTQRC) and students within the department (DIRC). In addition, fund the professional staff salaries for the LGBTQRC and APARC.

• Programming: Continue to support programming for each center and the department, which includes, but is not limited to, welcome events and cultural graduate recognition ceremonies.

• Support unexpected refurbishment needs for the centers and department for the new location (Pollak Library South 180).

Over 25 programs/events planned for fall semester. Department has transitioned to their new space and addressed any unexpected refurbishment needs. Graduation ceremony planning will begin at the end of the Fall semester.

 

 

 

 

 

 

 

All centers full transitions into new space in the library. 

Continue funding student and professional staff. All centers are currently fully staffed with professional staff and needed student staff except for the AARC. AARC is without a graduate assistant.
 

 

 
Description:

Student Life and Leadership

Plan
Facilities
Staff
Budget Allocation
Expenses
Balance

• Staff Support: Support the salaries for the graduate assistants within Fraternity & Sorority Life, Community Service Programs, and Student Organizations along with student assistants to support the overall mission of Student Life & Leadership.

• Programming: Support various programs and services that support, educate, and advocate for many students and student organizations involved with Student Life & Leadership's programmatic areas, which includes, but is not limited to, LeadCon for Student Organizations, New Member Education for new Fraternity & Sorority members, Fraternity & Sorority Presidents' meetings/retreats, Sport Clubs Concussion Training, and Community Service Projects.

• Campus Events: Support large-scale annual events that enhance the Titan Experience for the entire campus, such as Social Justice Summit, Tuffy Awards, Titan Resource Fair, and Discoverfest.

• LeadCon hosted on July 26, Aug. 10, & 24 to offer leadership education & training to student organization executives/leaders in preparation for school. New Organization LeadCon on Jan. 17. Lead Con is required for each campus organization.

• Titan Resource Fair promotes awareness of campus departments & services during the first week of each semester. The Titan Resource Fair is scheduled for Sept. 28-30 for the Fall & Jan. 22-24 during the spring semester.

• Discoverfest hosted on Sept. 5-6 from 10am-1pm for the fall. A shift in time from the usual 11am-2pm was made this year to align with Convocation. Spring Discoverfest will be hosted on Jan. 30-31.

• Sports Clubs Concussion Training provides critical health & safety information to Sports Clubs members. The Concussion Training is required for every Sports Clubs member & will be hosted on Aug. 23, Sept. 19, Oct. 11, & one at the beginning of the spring semester for new students.

• Fraternity & Sorority Life New Member Education is required for all individuals who have recently joined a new fraternity or sorority. Training covers topics such as values education, risk management, accountability, & more. Fall sessions are schedule for Oct. 4 & 24; Spring sessions are scheduled for Feb. 19, Feb.27, & March 8.

• Community Service Projects are hosted throughout the year on a weekly basis and include Blood Drives, Future Titans Program, Priceless Pets Project, Titan Kids at Orangewood, Titans Helping Titans, etc.

• Tuffy Awards: end of the year celebration for all student organizations & leaders. It will be hosted on May 2nd, 2019.

 

• The Assistant Director for Fraternity & Sorority Life position is currently vacant with a planned search for the spring semester to align with the hiring season for FSL professionals. The goal is to have a person hired and started prior to the end of the spring semester.

• Three graduate assistant will be supported with SSI funds: one for FSL which is a returning GA, one for Community Service Programs, and one for Student Organizations. 

 

 

 
Description:

WoMen's and Adult Re-Entry Center

Plan
Facilities
Staff
Budget Allocation
Expenses
Balance

• Support center programming, which includes Family Back to School Night, Cal Works Verification, National Nontraditional Student Week, 3 campus-wide awareness campaigns that address stalking, sexual assault, and dating/domestic violence, the Annual Violence Prevention Conference, and more.

• Support student development through undergraduate internship opportunities under Violence Prevention Programs and Women and Gender Initiatives. 

2018/2019 Student Staff Orientation Training (August 2018); Fall 2018: Violence Prevention Conference (10.26.18); Survivor Speak (10.10.18); FSL Violence Prevention Program Pilot; HRE Bystander Training Collaboration; Nontraditional and Parenting Student Fall Welcome (9.30.18); Library Resources and Support workshop for Nontraditional and Parenting Students (10.5.18)

 

Continue to support department programming, students, and critical campus resources. Increased campus time for the Adult Reentry and Parenting Programs Coordinator, fund two graduate student positions to assist with campus programs and initiatives;   fund 8 Violence prevention Peer Educators, fund a full-time Confidential Advocate , and and fund a Violence Prevention Educator.